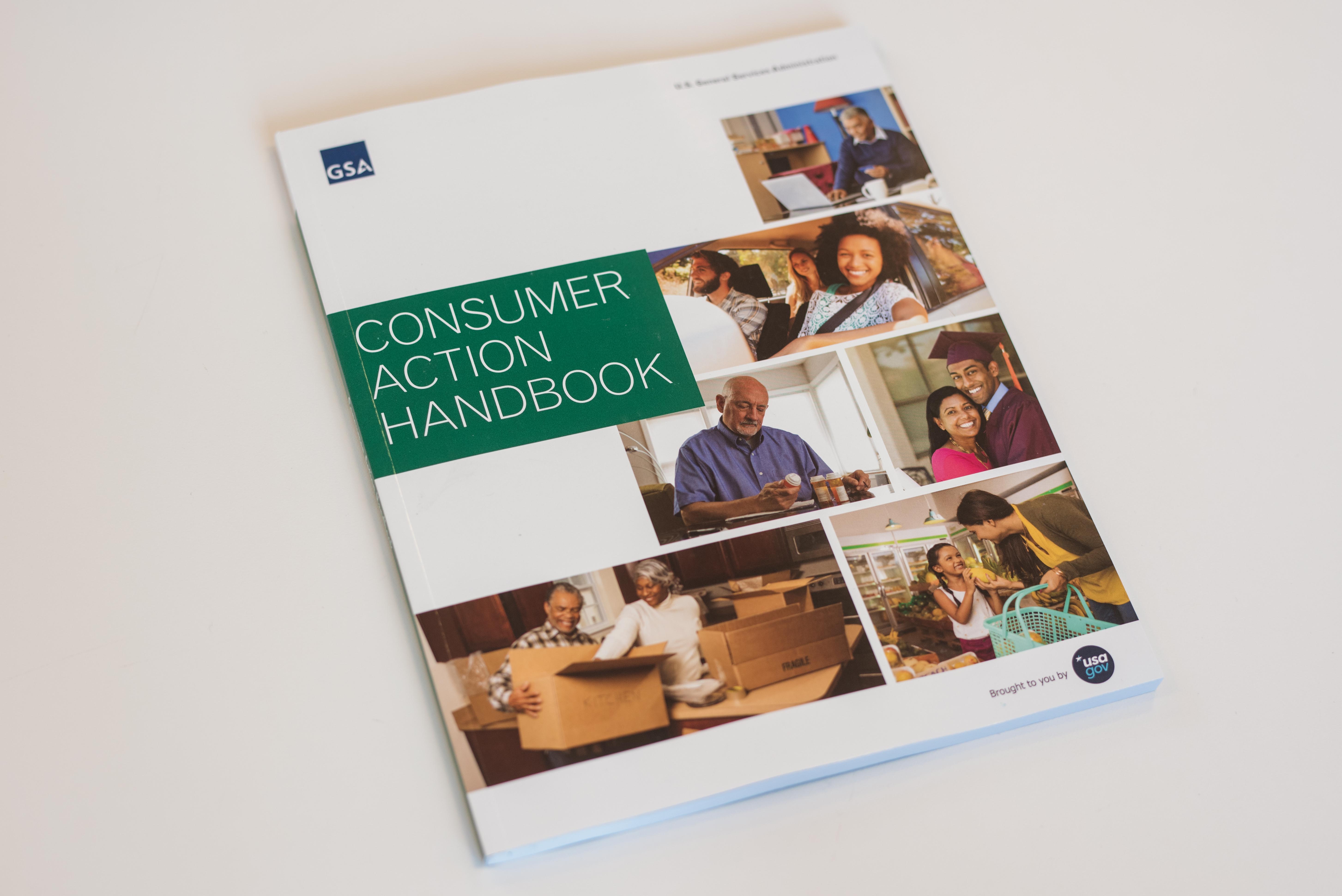 The Consumer Action Handbook (Handbook) and its Spanish counterpart,the Guía del Consumidor (Guía), have been mainstays of USAGov since the 1990s. However, life as a consumer has changed drastically since these books began. To understand the changing consumer landscape, a cross-functional group from USAGov conducted a study of the scope of these publications. We wanted to answer several questions:
Who is the audience?
Do the Handbook andGuía meet the needs of the audience?
Should we continue producing these books? What should the scope of the books be?
If we should stop, what types of printed publication should USAGov produce?
To help us understand our audience, their information needs, the consumer landscape, and their preference for printed publications, we knew we needed to explore both internal and external hard data. We gathered and analyzed data about the number of Handbooks we printed and distributed, the results of marketing efforts, and printing costs. In addition, we surveyed research about the demand for printed and electronic publications, demographics, and changes in how people consume information.
The team also wanted to include the thoughts of the people that use these books or produce consumer content. To do that, we:
Read the comments included with orders of Handbooks and Guías;
Read transcripts from past focus groups to learn what features people liked or disliked
Met one-on-one with past customers (teachers, local consumer offices), and other government agencies that produce printed publications.
Studying these insights from customers really allowed us to understand our audience and how they interact with the products. The comments in the interviews were especially powerful, as we didn't just have words on paper, but also vocal inflections and body language to reiterate their thoughts.
Our multi-method research allowed us to marry theory, statistics, and personal experiences. For instance, we found several research articles asserting that people prefer print publications over electronic ones. That finding was amplified by our data showing that our customers ordered 10 hard copies for every one publication download, and then hearing people explain why they preferred the printed versions over a PDF.
Through our research we were able to develop a complete story and sound recommendations that mapped back to our original questions. In fact, we included audio and video clips in our presentation to senior management, to emphasize the impact of these publications on real people.