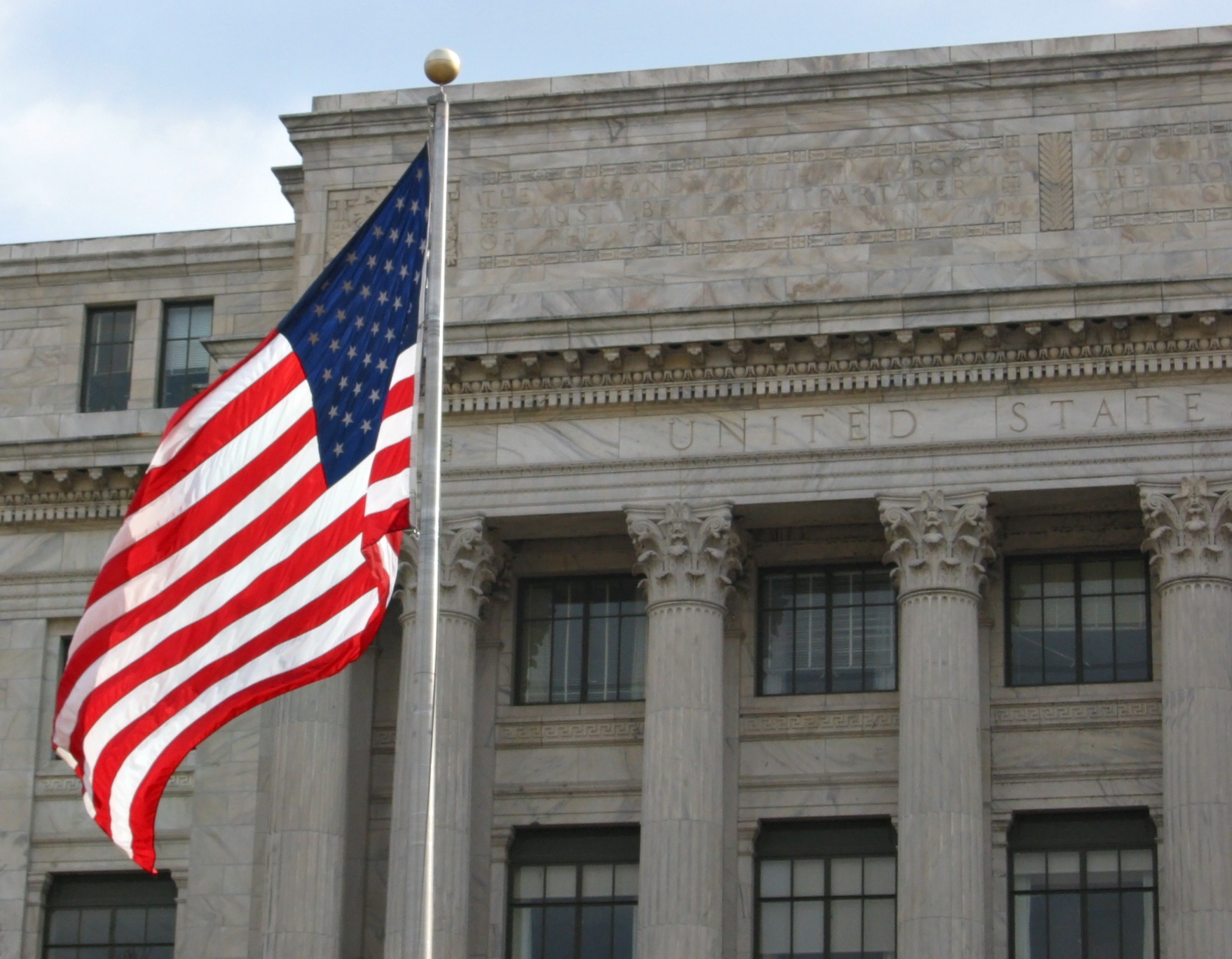 The Emerging Leaders Program (ELP) at GSA is a two-year Pathways program for recent graduates to transition from college to a career in government. Each participant rotates through up to seven different offices within the agency, working closely with team members and learning about the work before being permanently placed. The program offers networking opportunities, in-depth trainings on technical and leadership skills, and previews a variety of career tracks.
Over the past few years, several "ELPers" have rotated through USAGov, working on the content, outreach, user experience, and analytics teams. They've contributed to projects ranging from refining USAGov's YouTube page, to analyzing user survey data, to developing the Partnership Toolkit. We asked some of them about their experiences on the USAGov rotation.
What hard and soft skills were you able to develop during your USAGov rotation?
"I was able to develop my analytical skills immensely as I was reviewing website search data, Google Analytics data and survey comments to provide thoughtful recommendations for content creation and organization." — Amy DiReda
"During my rotation, I was able to develop hard skills like writing in plain language, learning more about 508 compliance and Excel. I also developed important soft skills like interpersonal communications, leadership and teamwork." — Kristen DiReda
"Content writing, presentation skills, metrics analysis, new system use/development (Hubspot, Drupal, Google Analytics), email marketing tactics" — Claire Loxsom
"Research, analysis, writing, relationship building" — Raashi Parihar
What was a highlight of your experience with USAGov? Did you have a favorite day of your rotation?
"Analytics and Content people got together for a two-day workshop facilitated by 18F to create a service blueprint to detail the process of receiving, cleaning, analyzing, and responding to open-ended feedback from USAGov surveys. We learned a lot!" — Scott McAllister
"The USAGov Open House was a great opportunity for me to jump out of my comfort zone and link together the different parts of USAGov to share out who we are and what we do to the rest of TTS. I helped coordinate the event from speakers and presentations to the virtual-friendly infrastructure for the day of." — Claire
What were some unique features of your USAGov rotation?
"This was the first time I got to participate in a UX workshop. This was also the first time I was able to implement machine learning for a real-world problem." — Scott
"USAGov was my very first rotation at GSA. It was the perfect place to start my federal career because you can see first-hand how your work impacts the public." — Kristen
"When I got to USAGov, I expected a much bigger team based on all of the components associated with the brand (websites, operations, social media channels, UX and brand design, etc). I was pleasantly surprised to jump right in as a member of the team to try new things and hold a big role where learning-by-doing was so emphasized." — Claire
Summarize your experience in five words or less:
"Freedom to apply data science" — Scott
"Exciting and challenging" — Raashi
"Amazing collaborative environment" — Kristen
"Incredible learning opportunity" — Amy
"Connecting EVERYONE to better information" — Claire
You can visit the GSA careers site to learn about opportunities for students and recent college graduates.
Sophie Holmes is a member of the Emerging Leaders Program.