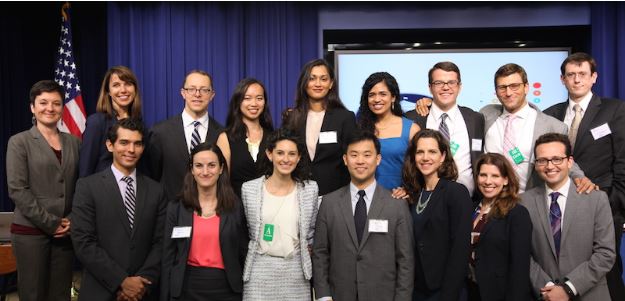 "Ultimately, knowing what drives us puts us in the driver's seat." – Susan M. Schneider
The Social and Behavioral Science Team (SBST) is a small, but mighty group of leading behavioral scientists and innovators from across the country. Housed within the Office of Evaluation Sciences at GSA, the SBST realizes that "seemingly small barriers to engagement...can prevent programs from effectively reaching the people they are intended to serve" and that "an effective and efficient government must, therefore, reflect our best understanding of human behavior."
In order to create a better government, the SBST looks for opportunities in four aspects of program design:
Streamlining access to programs and benefits
Improving how government presents information to consumers, borrowers, and program beneficiaries
Enhancing how government presents and structures choices within programs
Examining the frequency, presentation, and labeling of benefits, tax credits, and other incentives
The powerful impact of these focus areas became evident during SBST's collaboration with us on the Federal Front Door initiative. Together we were able to streamline benefits and help agencies appropriately collaborate to address common, shared experiences in the public space. By considering the everyday life of our customers we're better able to transform disjointed agencies into a more singular federal resource.
By partnering with agencies, the Social and Behavioral Science Team can help provide dynamic solutions. As USAGov continues to evolve in pursuit of our mission to create and organize timely, needed government information and services and make them accessible to the public anytime, anywhere, via their channel of choice, we'll continue to tap SBST's insight into human behavior.
Check out DigitalGov's podcast on the SBST to learn more!
Megan Fella is a detailee from the Emerging Leaders Program.
Sources:
Social and Behavioral Sciences Team. General Services Administration. <https://sbst.gov/>.