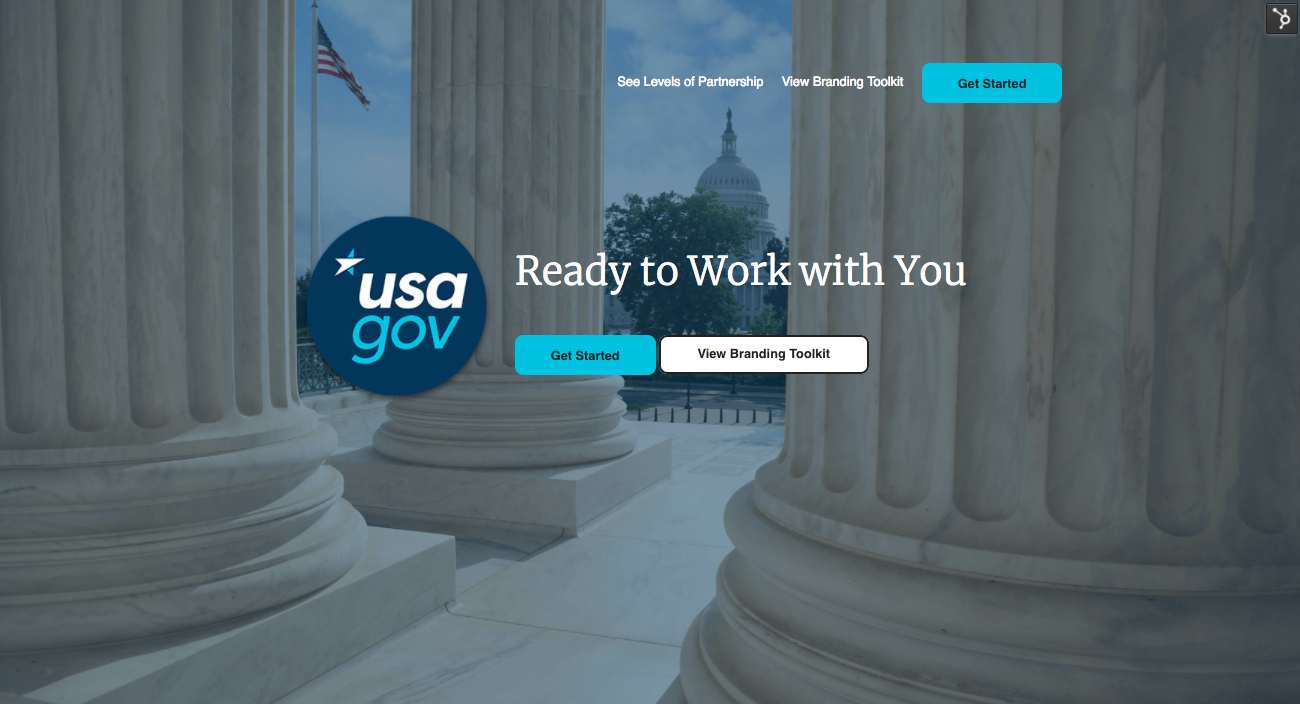 The USAGov Outreach team regularly collaborates with government agencies to promote their missions, programs, and services. However, most agencies only learn they can easily work with us by word-of-mouth.
Because of this, we realized we were missing opportunities to work with you and your agency on different types of outreach and engagement efforts. So we created a new, easy process for initiating conversations, clearly communicating how we can support your efforts, sharing case studies, and assessing the impact of our partnerships.
Our new Partnership Toolkit makes it easier for you to start working with us right away. This online toolkit explains the range of outreach services we offer and helps us initiate a partnership with more context on both sides of the engagement.
Here's how it works:
First, review the Levels of Partnership. We laid out four different levels of partnership to show both short- and long-term opportunities and what they might look like. A partnership can be as simple as a retweet about a new product or campaign or a full-blown effort including message amplification, a live Q&A session and other types of outreach tactics. Review these options so you have an idea what might work best for you.
Then learn the skills our team can bring to our partnership. We are composed of email marketers, social media experts, data analysts, and bilingual consultants, who will work with you to find new ways to engage audiences.
All you need to do then is submit the "Get Started" form. You'll provide some details about the project, note any specific skills you need and establish a point of contact to kick off discussions.
If you need any extra convincing before contacting us, you can also check out the testimonials from other agencies we've worked with in the past. Not only do we showcase summaries of different types of agency engagements (a Spanish-language live event with SBA, a six-month scam awareness campaign with FTC) but we also give a snapshot of the experience our existing agency partners have had working with the us.
Our goal is to make it easier for you to connect with our team's expertise and capitalize on the reach of the USAGov brand. By working together, we can inform and engage the public through meaningful campaigns to guide audiences to key government information and services.
Check back here for updates on the results of future partnerships!
Claire Loxsom is an Outreach Specialist for USAGov/GSA.