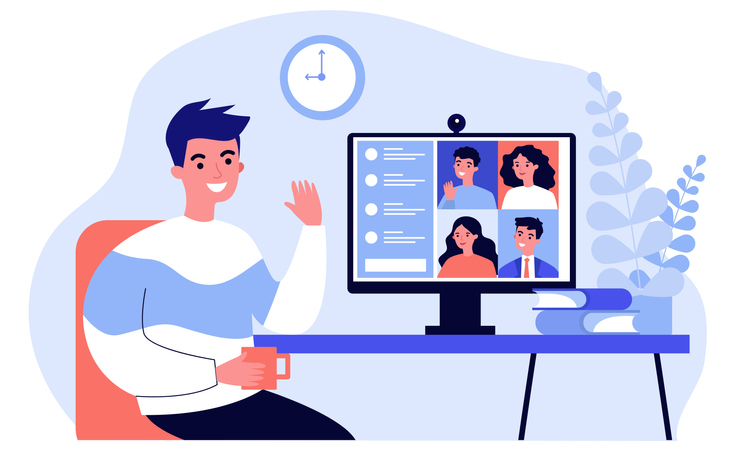 Throughout USAGov's history, we've relied on the expertise of federal agencies to help fulfill our mission of giving the public clear, accurate information about government services and programs. Connecting regularly keeps us up-to-date with agencies' priorities and activities. We do this in many ways.
Introductory conversations: One-on-ones with agencies that haven't partnered with us help us explain who we are, find out who they are, and learn what they're looking for in a partnership. These are often set up through listservs, mutual connections, or USAGov's Partnership Toolkit. Ultimately, we can set expectations on what a partnership with us looks like and define responsibilities to make this a mutually beneficial experience. Recently, we've had kick-off calls with teams at the Census Bureau and SSA's Office of the Inspector General.
Strategic sessions: One of the ways we stay connected with digital content and social media teams, communications and program staff, among others, is by hosting strategic sessions. These are opportunities to connect directly with subject matter experts, provide or receive an update on current agency priorities, and brainstorm ways to collaborate. We typically do these with one agency partner at a time, and focus on a single topic or campaign. A recent strategic session led to our National Consumer Protection Week campaign that reached hundreds of thousands of people through efforts including a bilingual Twitter chat.
Roundtables: These round-robin-style meetings are a great way to incorporate multiple agencies in a conversation about USAGov partnership efforts or any other topic. We're able to share updates on events we've hosted, and give agencies a platform to discuss their own successes, connect with others, and share best practices and pain points. Recent roundtables focused on how USAGov uses data to enhance our channels and ways the Spanish agency partner community can best collaborate.
In-person and virtual connections: Social distancing isn't keeping us from making a meaningful connection with agency partners. In 2020 so far, we've had virtual meetings to connect both in planned conversations and on the fly. In the past, we've set whole afternoons to hash out month-long campaigns, discuss what went well and what didn't, and just put faces to names across a conference table.
Even when we can't meet in person, it's important to set aside time to talk with our collaborators--from federal headquarters staff to small, regional communications teams--to create new opportunities to inform the people we serve.
If you're from a federal agency looking for new ways to reach your audience, learn about partnering with USAGov at usa.gov/partnerships. Connect with us!