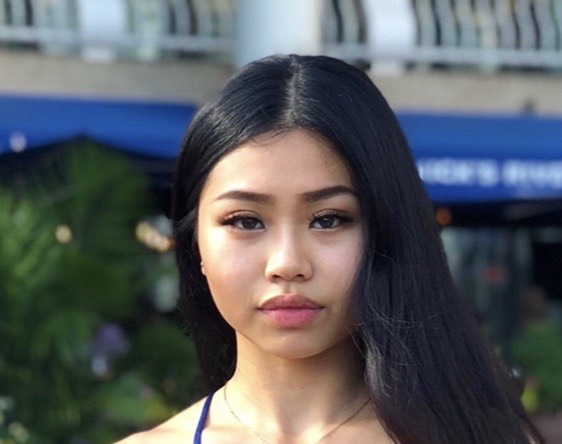 USAGov tries to incorporate unique perspectives into our program from different team members. One way we do this is by working with college students and recent grads on specific projects or through long-term programs. They join the USAGov family and contribute to UX research, social media management, and many other projects.
When hosting students at your agency, these tips from our own USAGov intern, Jessie Chen can help both students and agencies be successful contributors and managers.
From summer 2019 to May 2020, I was a part-time virtual intern for USAGov. It was through a GSA student employment opportunity from the Federal Acquisition Service's Emerging Leaders Program. I was also a full-time student at George Washington University, majoring in international affairs. The things I learned from my experience during that busy year can help others who are beginning their careers.
A schedule will be an intern's best friend.
Having a calendar has never been so beneficial. It allowed me to prioritize, keep track of my weekdays, and manage my time more effectively. I learned that by putting my class schedule and work meetings on the same calendar, it helped me visualize at what times I needed to focus on being a student or employee. Calendars help structure your day and prevent you from spending too much time on one activity.
Avoid giving more assignments than an intern can handle.
It's important to find the right balance of work and school. It's better to give fewer assignments and add more as they're completed. Check in to see if your intern is feeling overwhelmed or has too much work to do.
Maintain communication between supervisors, team members, and interns.
Communication is different when you're working remotely. Although it was hard not being able to just quickly run something to my supervisors or colleagues in person, using email, chats, and virtual meetings allowed me to get the job done. It was important to be transparent with team members, letting them know what times I would be available and online. Daily stand-ups, one-on-one meetings, and group chats were great ways to keep in consistent contact with each other.
Interns, procrastination will set you back.
Procrastination will kill you. I have learned the hard way. It's important to get your work done on time or you'll find yourself staying up at night trying to finish it. Whenever I felt unmotivated to do work, I would stretch, grab a coffee, and find a comfortable quiet place where I could refocus and do my work.
Create a good support system.
A good support system is an important foundation for an intern's performance. I was lucky to have a team and supervisors who were so supportive and understanding. My education was always a priority to me, and it was so beneficial for my supervisors to be flexible and allow me to fit my work schedule around my school schedule.
Make it safe to ask questions.
Interns need encouragement to ask questions. It's better to find out what an acronym stands for or what something means than to skip over it. As a good employee, it's crucial to know what you're working on and be engaged in all aspects. You never know when that unfamiliar term will show up again, so it's better to ask sooner than later.
Offer opportunities to take on different projects.
An important part of an internship is the ability to explore new and different projects and roles. I had the opportunity to work in analyzing data, creating content, performing outreach, and conducting research. These projects helped me figure out what I enjoyed doing, and how I could grow.
Learn about interning with USAGov and other General Services Administration programs. And explore other federal internship and job opportunities for students and recent graduates through USAJOBS.