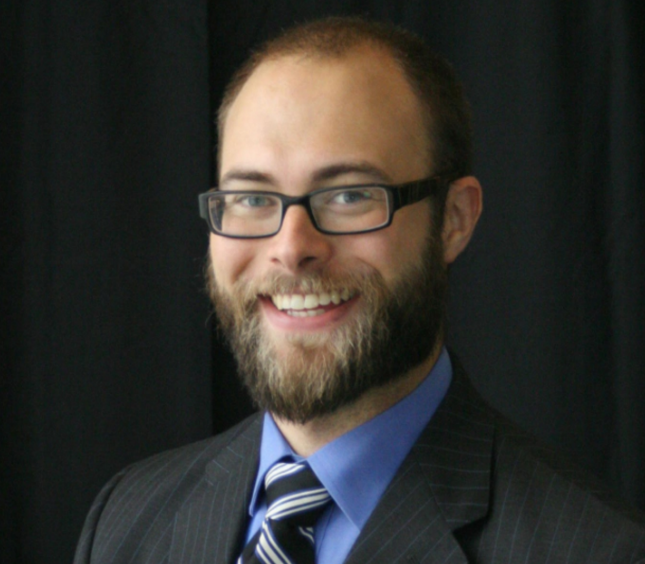 A fortuitous twist of fate led a Global Communications major with a focus in Public Diplomacy to become the acting program manager for the Digital Analytics Program (DAP). Tim Lowden, learned early on that "life can't be scripted and that nothing's ever going to follow the exact path you set."
Originally hired to work for Challenge.gov, Tim transitioned to DAP after just a year with GSA. By his own admission, he didn't know what an API was when he started working for the federal government, but the DigitalGov community offered the opportunity to gain hands on technical knowledge. Since then, Tim has been a part of a major cultural shift with regard to data sharing practices. Where there was previously a culture of sensitivity around data that didn't necessarily need to be protected, DAP and Analytics.USA.gov have cultivated an environment that encourages transparency.
When asked what he liked most about his role, Tim responded, "our tool is serving government well, it saves the government money while equipping agency users with information that can be used to benefit the public," but this wasn't always the case. Tim's tenure at GSA has been one big cycle of change, many occurring within DAP itself. In fact, DAP has evolved through three distinct phases:
Agency users received access to their data only
All DAP agency users received access to the entirety of DAP's data
Portions of federal data were opened to the public
This third phase represents a milestone in Tim's career when Megan Smith, the Chief Technical Officer of the United States, learned about the DAP dashboard. Recognizing its potential importance, Smith encouraged the immediate development of the DAP platform for the public. Two months later Analytics.USA.gov was born.
It should be clear that Tim is an enterprising individual. That adventurous spirit extends beyond work and into his personal life. A returned Peace Corps volunteer, Tim enjoys trying new things in his spare time. From curling (yes, that kind of curling) to cuisine, you can always count on Tim for a new story about his latest escapade.
Megan Fella is a detailee from the Emerging Leaders Program.