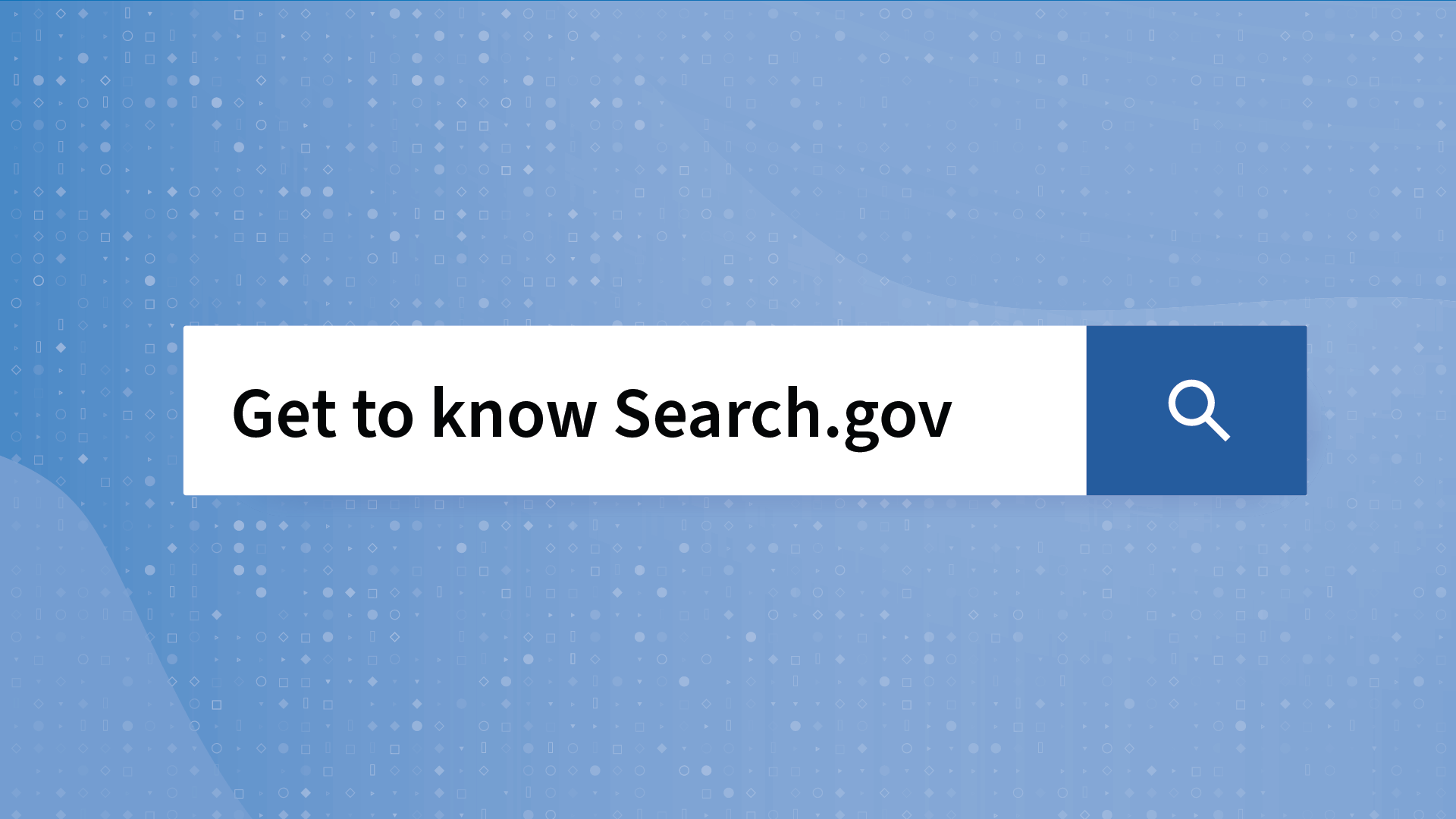 What is Search.gov?
Search.gov is a search engine built by the government. Our mission is to create a standard search experience across government websites, connecting the public with quick, easy access to the information and services they need. Working in support of federal agencies, we serve about 300 million searches a year for about 2,200 websites across one-third of federal domains.
Our goal is to deliver a high-quality, government-wide search engine that allows agencies to customize search experiences for the public, regardless of website type or organization.
What's in the box?
Search engines often feel mysterious, with no way of knowing what happens behind the scenes. We provide our service transparently, with open communication and open-source code for developers. When agencies partner with Search.gov, they get a reliable, secure, and high-quality search solution with customer support that will meet them where they are. We believe in building relationships with our agency partner teams. We listen to their requests and feedback and incorporate it into our product development cycle.
This year we have been working on the following major enhancements:
Faceted search - Searchers can filter their results based on keywords and other attributes, including content type (such as news, reports, or articles), audience (such as content for educators vs content for kids), and more.
An updated search results page - Using the U.S. Web Design System, our standard results page will focus on usability and improving the searcher experience.
Indexing improvements - We're updating many aspects of how we collect content from federal websites and how we return results to searchers.
Standard offerings
All agencies that use Search.gov get a set of related services:
Search design - Our Admin Center interface offers an easy search setup experience, with no coding required.
High-volume search support - We support websites of all sizes and traffic levels.
Content indexing - Our search engine indexes the content you want discoverable in search--all of what you want, and none of what you don't want.
Customer support and SEO advice - We offer tailored customer support and review your website(s) to recommend SEO improvements.
How to connect with us
If you are interested in learning more about our service, visit Search.gov to read:
A step-by-step

help manual

on how to manage your search configuration
You can email us at search@gsa.gov or give us a call at 202-969-7426, Monday through Friday 9 AM to 5 PM ET, except federal holidays.
If you are already using our service, you can email us or use our feedback form.